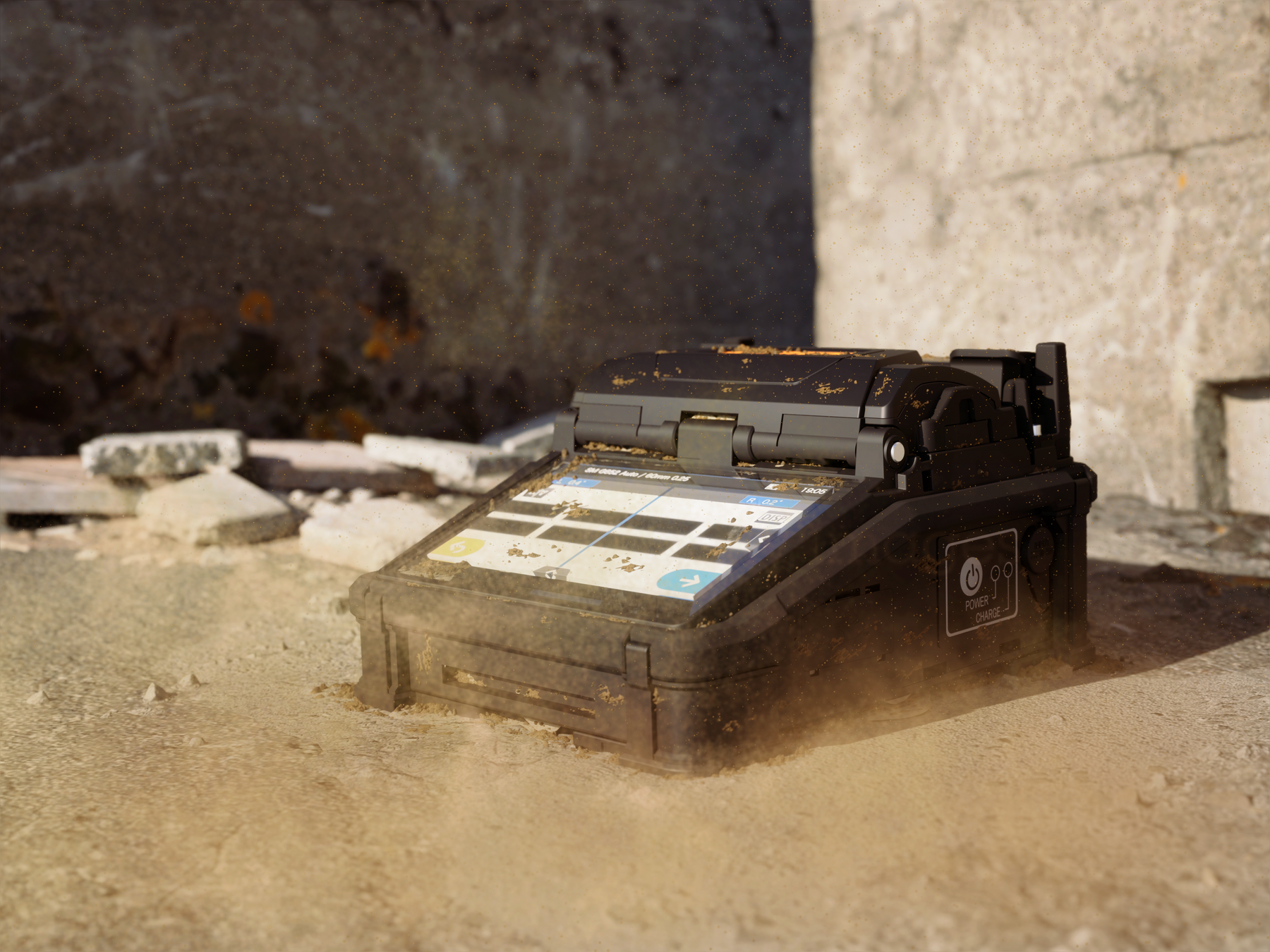 Splicing: It's more than just the splicer.
Believe it or not, Splicing involves a whole range of products needed for any fibre splicing engineer. Don't believe us? See for yourself!
Take a look at our full Splicing range, hand chosen by the TelecomsCentre team. 
Splicers
It goes without saying that splicing set-ups can't be without the splicer itself. Sumitomo splicers come with many features that benefit engineers and make them stand out in the splicer market.
With a focus on ease of use, they come with SumiCloud™ software so engineers can access data from their phones. Having engineers at the forefront of Sumitomo's mind, their splicer interfaces include on-board help videos for on-the-go support so you can get assistance no matter where your job is.
Still need to make up your mind? No problem, we offer a hire service so you can try before you buy.
Cleavers
Accuracy and reliability are achievable with Sumitomo cleavers. As fibres have to be cut at an exact 90-degree angle for splicing to work, why not ensure your cables are cut to perfection and save time in the splicing process. With safety in mind, cleavers come with off-cut collectors and auto rotating blades so you're safe on site, as well as efficient and precise! 
Our team are on-hand to help you throughout the order process, so you can rest assured our experts will support and give advice when you need it.
Splice Accessories
When assembling your fibre splicing equipment, you can't forget the accessories. Fibre splicing engineers will need splice protectors, batteries and electrodes.
With a vast stock in our warehouses, you can get your splice accessories quickly to avoid delays on-site.
Cleaning Kits
Before a fibre is spliced it has to be prepped properly. Wouldn't it be great if someone could create a preparation and maintenance kit of cleaning materials? Good news, they have! From the full kit down to the splicing wipes, Chemtronics can kit out your fibre preparations.
Splicing Tools
It's always productive to have a toolkit to hand when you're on-site. This is where Jonard Tools come in with their compact, ergonomic splicing toolkit designed to assist with cable splicing needs.
TelecomsCentre has one of the largest online portfolios of Jonard Tools products, ready for you at the click of a button.
Pigtails
Create your fibre cable connections easily and efficiently with our pigtails. For use with fusion splicers and compatible with mechanical splicers, pigtails make up a vital part of the splicing equipment as they allow engineers to make the fibre connections needed for installations.
Servicing: Why it's important to maintain your equipment
We offer servicing for Sumitomo equipment and can provide a comprehensive concierge service to support your service management.
Reduce downtime and ensure a long lifetime for your equipment. With regular servicing, you improve the longevity of the products and decrease the risk of faults.
Find out more:
📩 Email telecoms@networkscentre.com
📞 Call us on 01403 721391