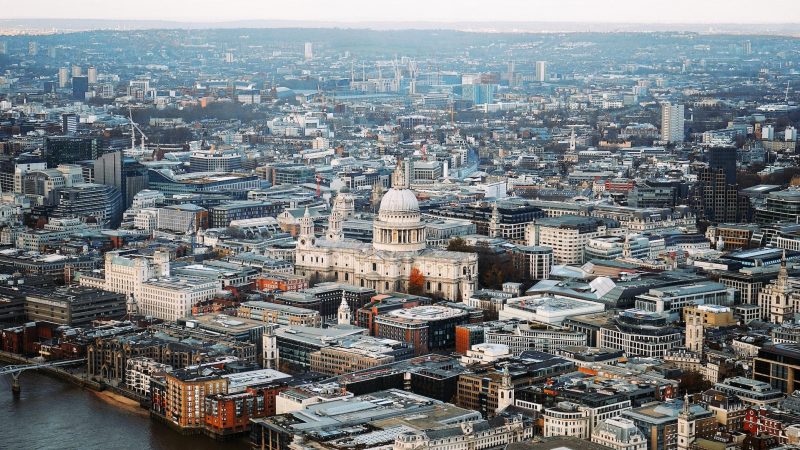 Success Story: Reliable and Scalable Ultra-Lightweight Fibre Cable Storage, Reeling and Distribution
Location: South-East England, Midlands
Product: Ultra-lightweight Fibre Cable (ULW) Services:
Ordering, Storage, Cut, Reel, and Hub Delivery
Company
The company is an independent, full-fibre optic broadband network, otherwise known as Fibre to the Premises or FTTP, operating in the South and South-East. They provide fibre optic broadband that guarantees ultrafast speeds of 300, 500 and 900 Mbps. 
Unlike traditional providers, these purpose-built full-fibre optic networks don't rely on copper Openreach networks. This means they can deliver ultrafast speeds with no more peak-time slowdowns.
The altnet (alternative network) had received multiple rounds of funding of £50+ million. They were building new infrastructure in Kent, the Southeast, and up into the Midlands. 
The company provides a service that includes routing fibre optic cables and hardware directly to their customers' properties, not just to the cabinet. This guarantees speeds of up to 1 Gigabit/s and the network is capable of supporting even faster speeds in years to come.
Problem
The altnet needed a trusted partner to supply and store millions of metres of ultra-lightweight fibre cable (ULW). They also required a distribution service that was reliable, flexible and scalable for the network roll-out. 
The company had tried other fibre optics suppliers but none of them had offered the high level of support required for this large and complex altnet installation. 
The project specified STL brand ULW fibre which is manufactured in India with cable imported on large drums. These drums were too big for regional distribution so they needed a UK cable partner to order, import & store the large fibre cable lengths. The partner was required to cut and reel the fibre onto smaller drums and then distribute in shorter lengths. These reels then needed to be delivered to hubs around the country.  From these hubs, the customers' fibre optic network team would collect and deploy the fibre cables.
Finally, they needed their cable partner to provide detailed reporting and take responsibility for ordering and management of the cable stock and deployment when needed. The service had to be tailored to guarantee a delivery date and the exact lengths needed to be identified with batch numbers.
Solution
Networks Centre signed a three-year contract to supply £12m of STL ultra-lightweight (ULW) fibre cable, resulting in recurring orders of 200km+ a month, depending on the demand that month. 
Networks Centre is STL's preferred importer & distributor in the UK for optical fibre cable. The company has made significant investments to relocate its cable stock and reeling machinery to a new dedicated fibre cable warehouse that can meet the demands of this project. 
Currently Networks Centre have a buffer stock of approximately 1.8 million metres of optical fibre cable ready to ship in their requested lengths to the customer's UK sites. The cable is securely stored, held, and re-reeled on bespoke sized drums to the customer's exact specifications, calling off lengths on a month-by-month basis.
Everything is loaded onto a Virtual Warehouse, from head office, to make it fully traceable. Each 2000 metre cable reel has a unique batch code to ensure that the right lengths are shipped to the right locations.
Weekly updates and reports are provided on the original cable label details tracking, stock tracing, the cable description and batch numbers so the altnet can track their products at all times. They know what's shipped, when it was dispatched, how long it took to be delivered, and where it was shipped.
Outcome
Networks Centre can hold thousands of kilometres of cable at any one time, thanks to the new pure fibre cable warehouse in Lancing, West Sussex. 
This allows large project capability: altnet customers are utilising managed warehousing space, and getting access to an operations team and systems that can deliver projects of size with reduced risks. 
Networks Centre order thousands of kilometres of fibre optic cable every month. Their team maintains first-class supplier relationships and orders stock early, allowing time for it to be processed. When stock arrives in the UK, the cable is immediately loaded onto the Virtual Warehouse to keep traceability of every stock movement. On arrival the team will hold the fibre optic cable and manage it for them and invoice accordingly.
Network Centre's new dedicated warehouse facility and the team can usually prepare the cable the next day or within 48h. The team will also check that people are at the customer collection depot should the cable need collecting. Partnering with Networks Centre can save altnets money because they do not have to deal with cable storage and logistics themselves. 
Most altnets don't have a warehouse with the capacity to hold millions of metres of optical cable. Using Networks Centre they can rely on a dedicated fibre optic cable supply partner to hold it and manage it for them. 
This service is not unique to this project. Networks Centre has significant storage space in their dedicated warehouse where they can store large quantities of fibre optic cables for multiple projects running simultaneously over several years.  
Not every supplier offers that, especially for the largest networks. For larger or smaller altnets, Networks Centre can really help deliver highly successful infrastructure projects on time and reduce costs.
Elliot Spooner - FTTx Sales Director